MTLSD Student Protect App Launched 

The Mt. Lebanon School District, in partnership with the Mt. Lebanon Police Department, launched the MTLSD Student Protect App on May 21. The new mobile alert and suspicious activity reporting app is free and available for both Android and iOS phones at the App Store or Google Play. 
The MTLSD Student Protect app is another tool to use in our layered approach to school safety. It allows students, parents and community members to send tips to report threats to schools or individuals; firearms or weapons concerns; suspicious activities or bullying.
Search for MTLSD Student Protect or visit www.mtlsd.org/app for links to the MTLSD Student Protect app at both app stores. Read More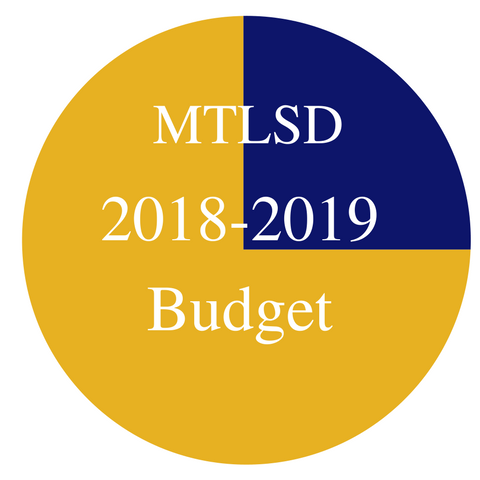 School Board Approves 2018-2019 Budget
On May 21, 2018, the School Board unanimously approved the final budget for the 2018-2019 school year in the amount of $98,933,314 setting the millage rate at 24.32--a .39 mill increase over the 2017-2018 millage rate and includes using $750,000 of the Fund Balance. This translates into $39 a year more in taxes on a house assessed at $100,000. The final budget does not include any program reductions from the instructional program offered students in 2017-18. The budget also includes a placeholder of $65,0000 for an additional position for school safety and security that will be decided on at a later date. Read More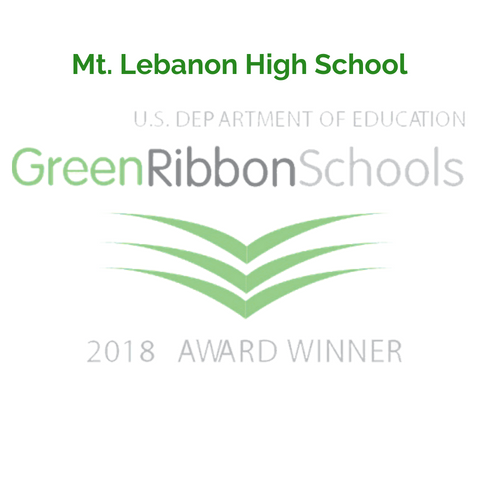 Mt. Lebanon High School Named 2018 U.S. Department of Education Green Ribbon
The U.S. Department of Education named Mt. Lebanon High School among the 2018 U.S. Department of Education Green Ribbon Schools award honorees. The high school is among only two schools in the state recognized with this award. Mt. Lebanon High School was nominated by the Pennsylvania Department of Education. Read More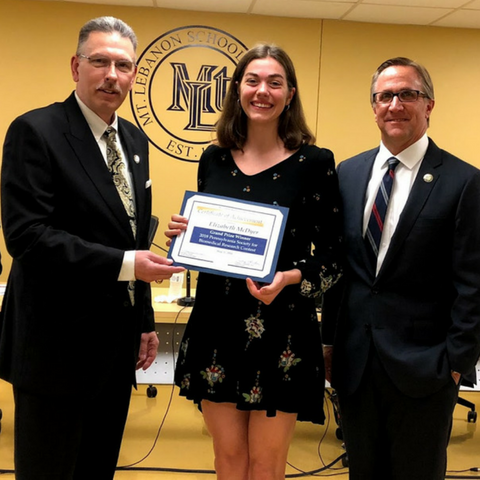 High School Junior Wins Grand Prize in PA Society for Biomedical Research Essay Contest
Congratulations to high school junior Elizabeth McDyer for her selection as the Grand Essayist in this year's Pennsylvania Society for Biomedical Research High School Essay Contest. As the Grand Essayist, Elizabeth will receive a certificate and a $500 award at a ceremony in Hershey, PA on June 1. Read More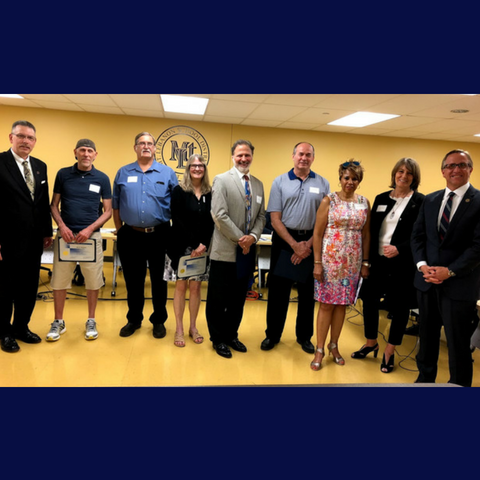 Best Wishes to MTLSD 2018 Retirees
Best wishes and congratulations to the faculty and staff members retiring this year. Together, the 13 retirees represent over 283 years of expertise and experience. Through their diligent and skillful work, these individuals have enriched the lives of our students and their colleagues, and have directly contributed to our District's success. Read More about this year's retirees.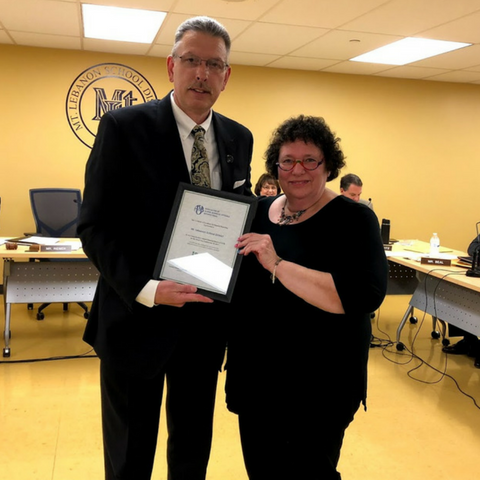 MTLSD Awarded ASBO Award for Excellence in CAFR Report
The Association of School Business Officials International has awarded the Mt. Lebanon School District with the Certificate of Excellence in Financial Reporting. ASBO International's Certificate of Excellence recognizes districts that have met the program's high standards for financial reporting and accountability. The District earned the Certificate of Excellence for its Comprehensive Annual Financial Report for the fiscal year ended 2017.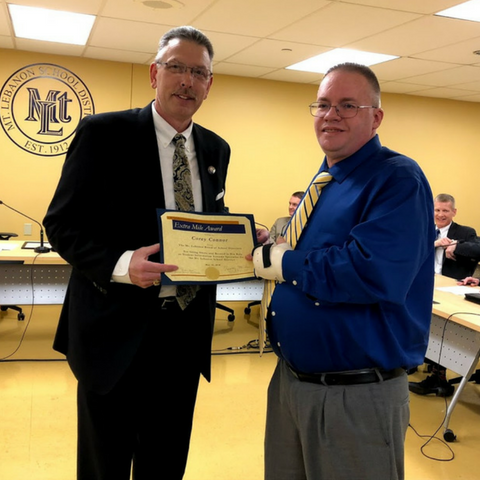 Corey Connor Goes the Extra Mile 
This month the School Board recognized Corey Connor with the Extra Mile Award. Corey is the District's Student Information Systems Specialist and supports our student management applications including PowerSchool, Dashboard, and SchoolMessenger. Additionally, Cory assists others in the District in their effective use of these applications. Corey was nominated by Rob Smiley, the Information Manager in our Technology Department..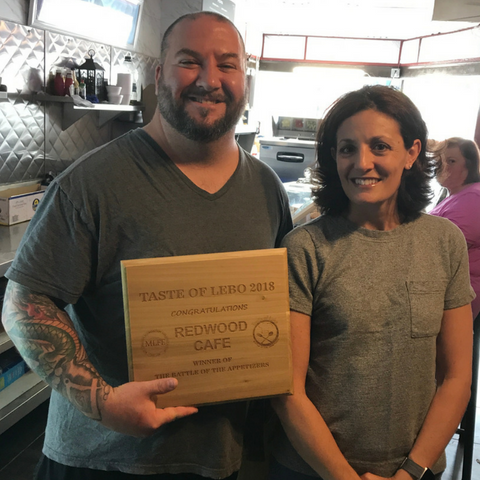 Taste of Lebo Winner: Redwood Cafe
Thank you to all who participated in this year's Taste of Lebo: Battle of the Appetizers. Special thanks to all of our restaurant partners for supporting the teachers and students of the Mt. Lebanon School District through your generous participation in this event. The winner of the 2018 Taste of Lebo is the Redwood Cafe.  All proceeds benefited the Mt. Lebanon Foundation for Education which provides mini-grants for teachers.