Clap Out: Let's Celebrate the Last Day of School

The Mt. Lebanon School District and the Mt. Lebanon PTA Council are proud of our High School Seniors and our 8th and 5th grade students who are making an important school and life transition. To celebrate these major milestones, please join us in a LEBO Clap Out to recognize and acknowledge our students on the last day of school, June 9, 2020 at 12:00 PM.
To all Mt. Lebanon residents, families, and business--please join us to clap, cheer and make some noise at your home or place of business in the Mt. Lebanon Community. As always, we ask that you follow social distance and safety guidelines.
We are #Leboproud of the work and efforts of all students, teachers, administrators and staff for their incredible efforts during School@Home. It's time to celebrate!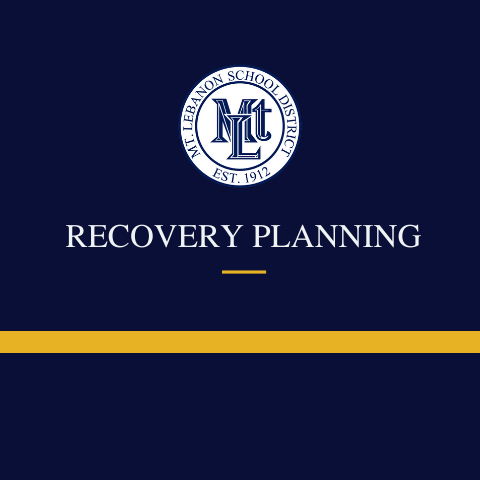 MTLSD Recovery Steering Committee
The Mt. Lebanon School District's Recovery Steering Committee is preparing for the safe return of our students and staff for the 2020-2021 school year. The committee, representing all facets of our school community, will lead the recovery and planning efforts. The work of this committee will keep the health and safety of our students and staff at the forefront. Read More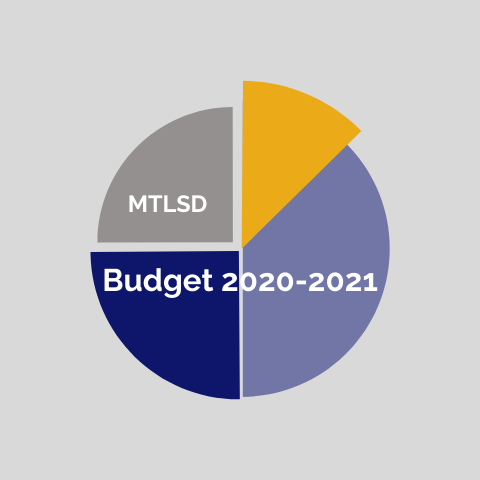 2020-2021 Budget Passed by School Board: Zero Mill Increase
At the May 18 Regular School Board meeting the Board unanimously approved the 2020-2021 Final Budget in the amount of $105,724,915 setting the millage rate at 24.79 mills and includes no increase in millage.
Tax Bills Delayed
Tax bills will be delayed due to the state re-certification of the Homestead Certification (gaming money re-certification) due to the COVID-19 pandemic.
Markham Welcomes New Principal
Jocelyn V. Artinger was unanimously approved by the School Board on May 18 as the new principal of Markham Elementary School. Ms. Artinger is currently the Literacy Coordinator for the Pittsburgh Public Schools Office of School Transformation. Prior to her current position, Ms. Artinger served as the principal of Propel Braddock Hills Elementary School.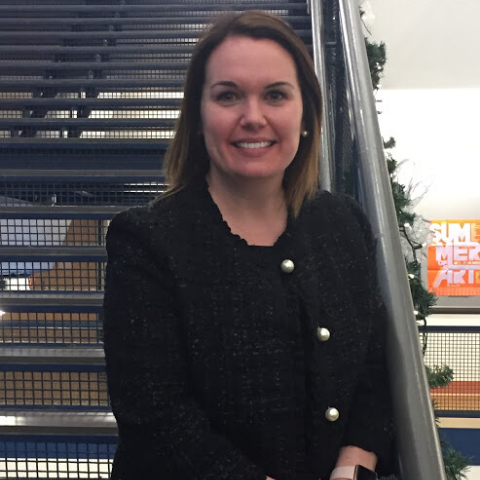 New Assistant Principal at JMS
The School Board approved Katelyn Deet on May 18, 2020 as the new assistant principal of Jefferson Middle School at the May 18 meeting. Ms. Deet is currently a unit principal at the high school where she has served for the past two years.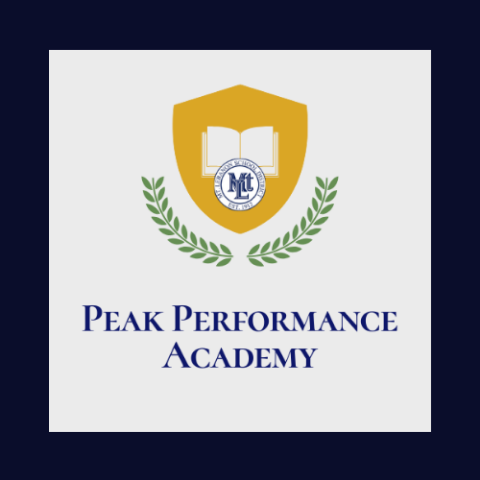 Peak Performance Academy Launched for 8th Grade Students
Last week we are launched a program to help our 8th grade students successfully transition to high school called The Peak Performance Academy.

The Mt. Lebanon Peak Performance Academy was specifically designed to give our 8th Grade students a "game plan for success" prior to entering high school that is based on four simple concepts: Think, Move, Rest, and Eat.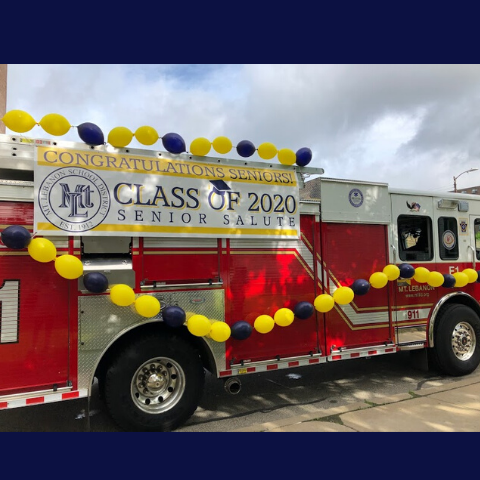 Class of 2020 Senior Salute Parade
The Class of 2020 Salute of 2020 Senior Parade was a great success and a wonderful way for our community to celebrate the Class of 2020. Special thanks to MLFD Chief Nick Sohyda and Deputy Chief Chris Buttlar for all the logistical work they did to make this day such a success.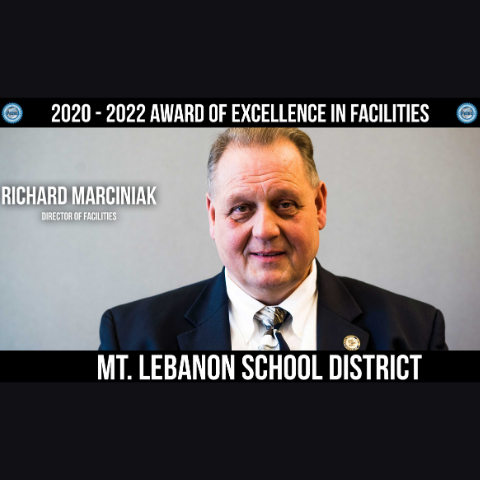 MTLSD Facilties Director Recieves PASBO Award of Excellence
Facilities Department Director Rick Marciniak was awarded the PASBO Award of Excellence in School Facilities. This awards program has been created to recognize outstanding operations in facility management, encourage best practices that result in efficiencies in K-12 non-instructional administration and share knowledge to improve personnel skills. Congratulations to Mr. Marciniak and his staff on this outstanding achievement.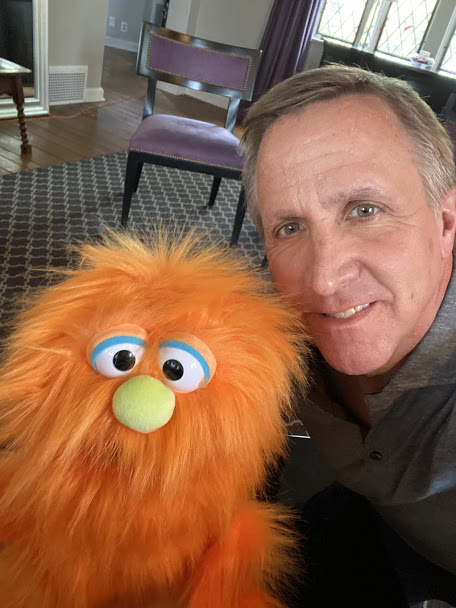 Mindful Moments Last Day Live Show June 9
With the last day of school in just a few days, we will also be saying farewell to our friends Milton, Bob, and Wishbone who are regulars on Dr. Steinhauer's daily Mindful Moments. June 9th will be the last live broadcast of these calming morning interludes. But don't worry, you'll still be able to access all of the shows on our website here:
Don't forget to check out our Mindful Resources with books and mindful practices to help keep you calm and breathing through the summer.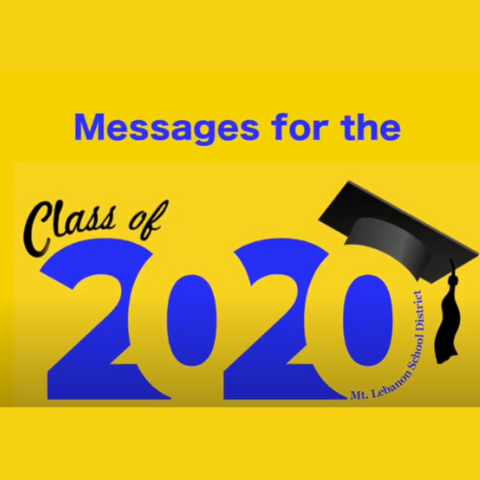 Messages for the Class of 2020
Watch a video full of heartfelt messages from MTLSD teachers, administrators, and special guests to wish our graduates best wishes for their future endeavors.
Messages for the Class of 2020